Summer Camps
We had a fun Summer!
Here's a look at our Youth Theater Summer Camps from 2018!
Musical Theater Workshop: June 25- June 29, 8:30 am- 4:00 pm
Ages: 9-17 Cost: $290
Allow your theater student to immerse him/herself in all aspects of musical theater performance. Campers will explore choreography, musical theater presentation and vocal production as they participate in one large group number and small group numbers. Selections are staged and coached by Sorsha Anderson and are adapted to each student's current level of experience. Beginners welcome! Musical direction and individual voice lessons by Dan Bruce (younger campers may have small group voice lessons). At 5:00 p.m. on the last day of camp students will take part in a low-stress presentation for families.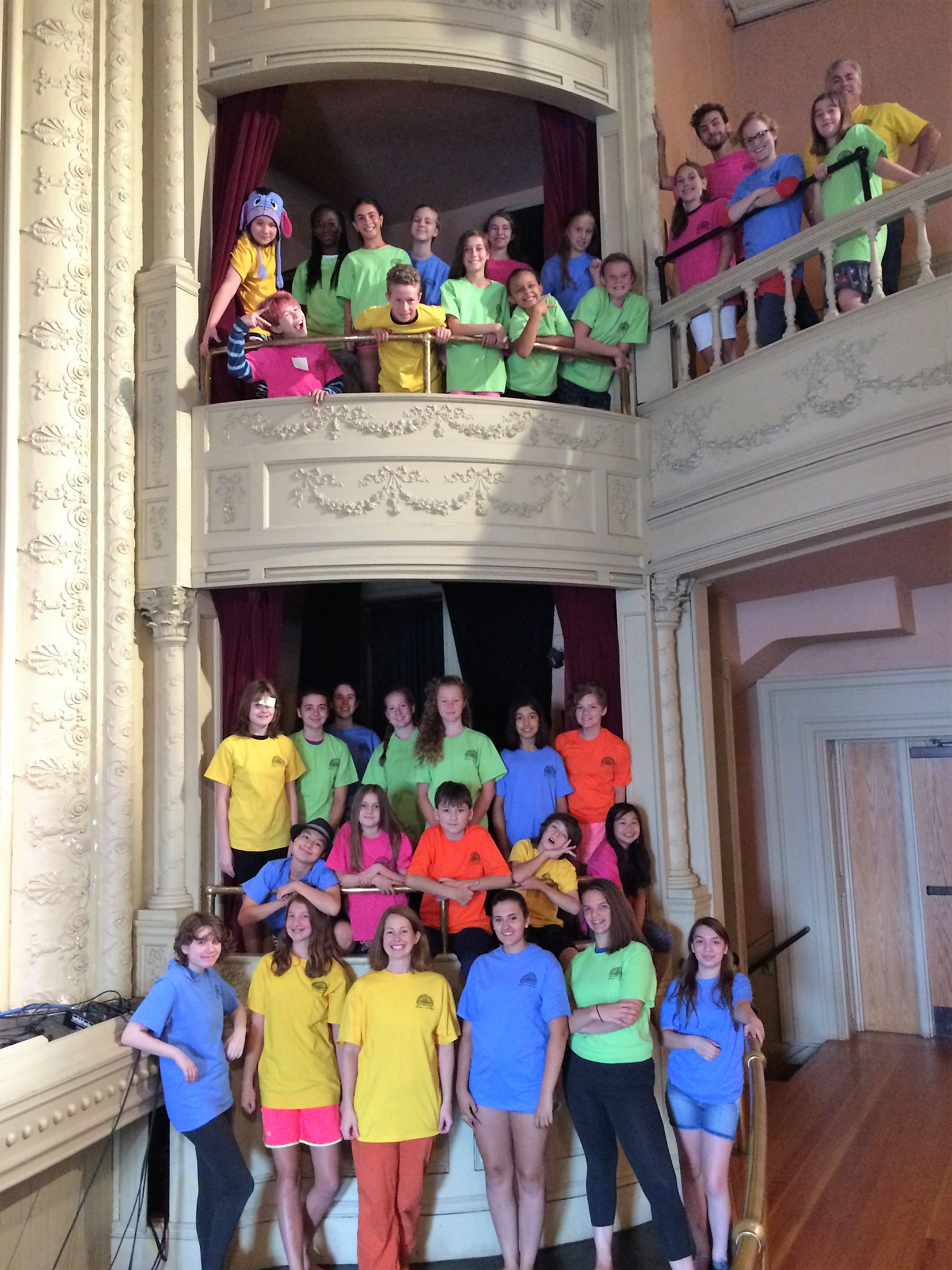 Introduction to Theater Camp: July 9 – July 13, 8:30 am- 12:30 pm, Ages: 6-8
Cost: $200 for theater program only; $290 including after care- After care until 4:00 p.m. available
Introduce your young student to the wonderful world of theater with fun and exciting theater games. This camp will focus on creative movement, vocal production, and the basics of character creation. The theater program will run from 8:30 a.m. - 12:30 p.m. each morning with the option to stay for the afternoon until 4:00 p.m. Afternoon activities will include games, arts and crafts, and trips to the Barre Pool! Minimum registration of 10 students for this session to run. Directed by Sorsha Anderson.
Dreamwork's "Shrek- The Musical, Jr.": July 16 - July 28, 8:30 am- 4:00 pm
Ages: 10-17 Cost: $580
It's a "big, bright, beautiful world" as everyone's favorite ogre, Shrek, leads a cast of fairytale misfits on an adventure to rescue a princess and find true acceptance. Direction by Sorsha Anderson. Musical Direction by Dan Bruce. Choreography by Amia Cervantes. Auditions are held the first day of camp. Everyone who registers will be in the show, however, slots are limited and fill up quickly. The first week of camp will take place at Contemporary Dance & Fitness in Montpelier, the second week of camp will take place at the Barre Opera House.
Advanced Performance Camp: "Anon(ymous)" by Naomi Iizuka: July 30- August 4, 8:30 am- 4:00 pm
Ages: 15 - 21 Cost: $290
Separated from his mother, a young refugee called Anon must navigate through a chaotic, ever-changing landscape in this entrancing adaptation of Homer's Odyssey. Auditions for this camp will be held in the Spring. Check the Barre Opera House website for details. Directed by Sorsha Anderson.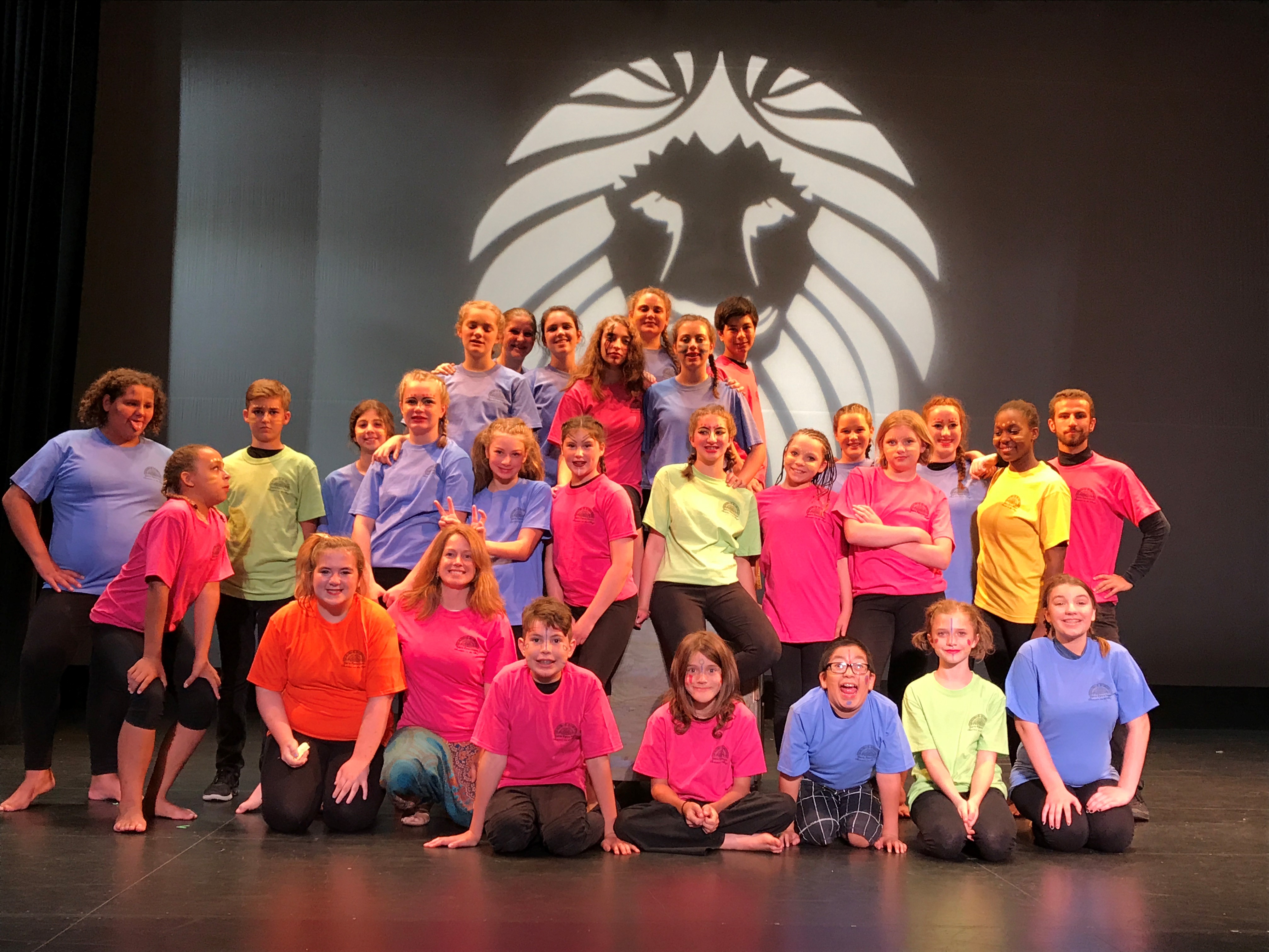 Here at The Barre Opera House, we care about the performance, but our camp motto is 'process over product.' Let's have a great theater experience!