Summer Camps
Here's a look at our Youth Theater Summer Camps for 2019!
Click here to print Summer Theater Registration Form
Advanced Theater Intensive: July 8 - July 13, M-F 8:30 am- 4:00 pm. Performances Friday July 12 and matinee on Saturday July 13.
Ages: 15+ Cost: $290
Intensive one week camp for actors ready to take the next step in their craft, particularly in script interpretation and character development.. This camp will work on a non-musical play, dealing with relevant and more complex subject matters. Smaller size cast than most production camps. Play selection TBA. Auditions will be held Sunday, May 5th @ 11am at the Barre Opera House. One week, two performances: Friday night and Saturday afternoon. Directed by Dani Kehlmann. Below are scenes for the audition. Look them over and request to read any role you would like. Nothing has to be memorized. If you don't get a chance to look them over before the auditions - no worries! We will have copies at the Opera House.
FREAK - Angry Poet Girl & Enviro Boy FREAK - Rocker Boy & Skater
FREAK - Lipstick Lesbian FREAK - Straight Girl & Super Achiever Boy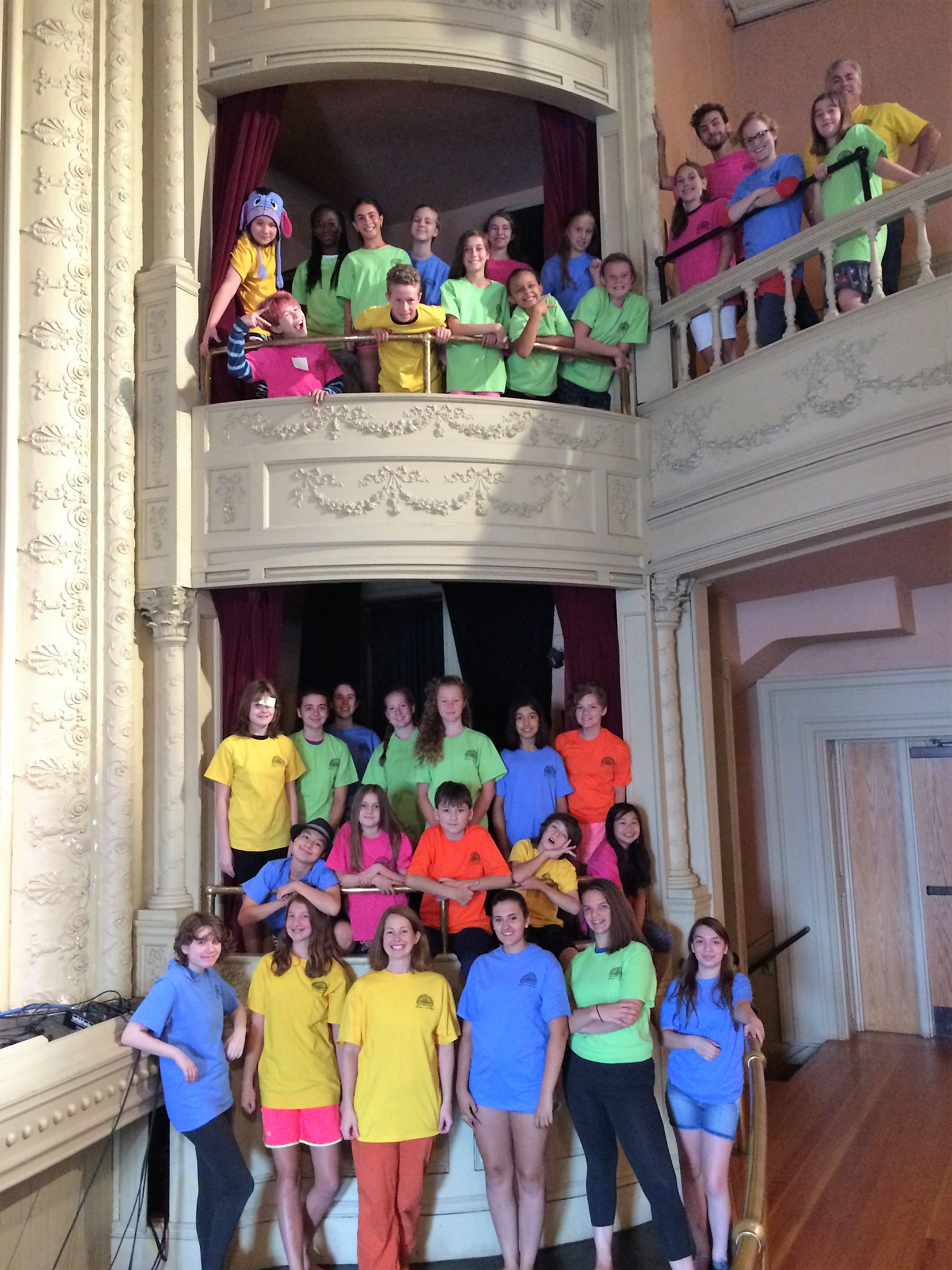 One-Week Musical Theater Camp: July 15 – July 19, 8:30 am- 4:00 pm
Ages: 9-17 Cost: $290
Fun week to work on musical theater skills, with a low-key, no-stress performance at the end of the final camp day. Repeat campers will be assigned music appropriate to their level. Beginners welcome. Creative Team: Sorsha Anderson and Daniel Bruce. Final performance, Friday at 4:30.
*********THE XANADU, JR. CAMP IS FULL. PLEASE CONTACT US TO BE PLACED ON A WAITING LIST ********
Two-Week Production Camp - "Xanadu, Jr.": July 22 - August 3, 8:30 am- 4:00 pm
Ages: for students entering 6th grade and up. Cost: $580
Follows the journey of a magical and beautiful Greek muse, Kira, who descends from the heavens of Mt. Olympus to California, on a quest to inspire a struggling artist, Sonny. But, when Kira falls into forbidden love with the mortal Sonny, her jealous sisters take advantage of the situation, and chaos abounds. Large cast, Greek Gods and Goddesses, great music. A story about inspiration and following your dreams. Creative team: Sorsha Anderson and Daniel Bruce. First week at Contemporary Dance and Fitness in Montpelier, second week and performances at the Barre Opera House. Monday thru Friday, 8:30 AM - 4:00 PM. Performances Friday at 6:00 p.m., August 2nd and matinee on Saturday, August 3rd. The first week will be held at Contemporary Dance & Fitness in Montpelier, the second at the Opera House.
Intro to Theater - August 5 - 9
Ages: 6 - 9 Cost: $200, optional day care until 4 p.m. for $90
Welcome to theater! This is a play based camp with lots of games and exercises designed to help kids explore, create and practice basic theater skills. Lots of time on the Barre Opera House stage for dance, play and vocal expression. Theater instruction from 8:30 AM-12:15 PM, extended care available until 4:00 PM.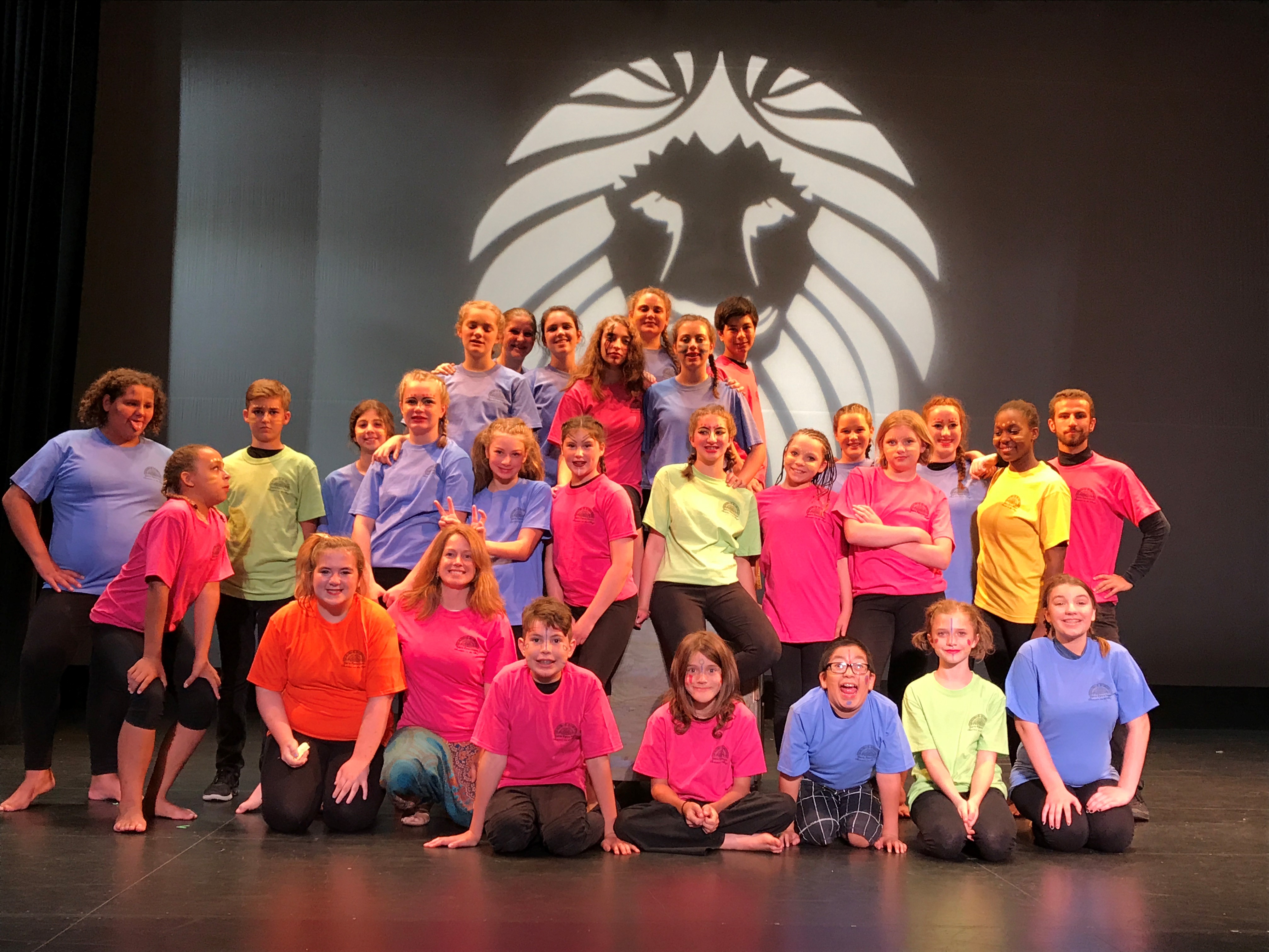 Here at The Barre Opera House, we care about the performance, but our camp motto is 'process over product.' Let's have a great theater experience!