Summer Camps
Here's a look at our Youth Theater Summer Camps for 2022!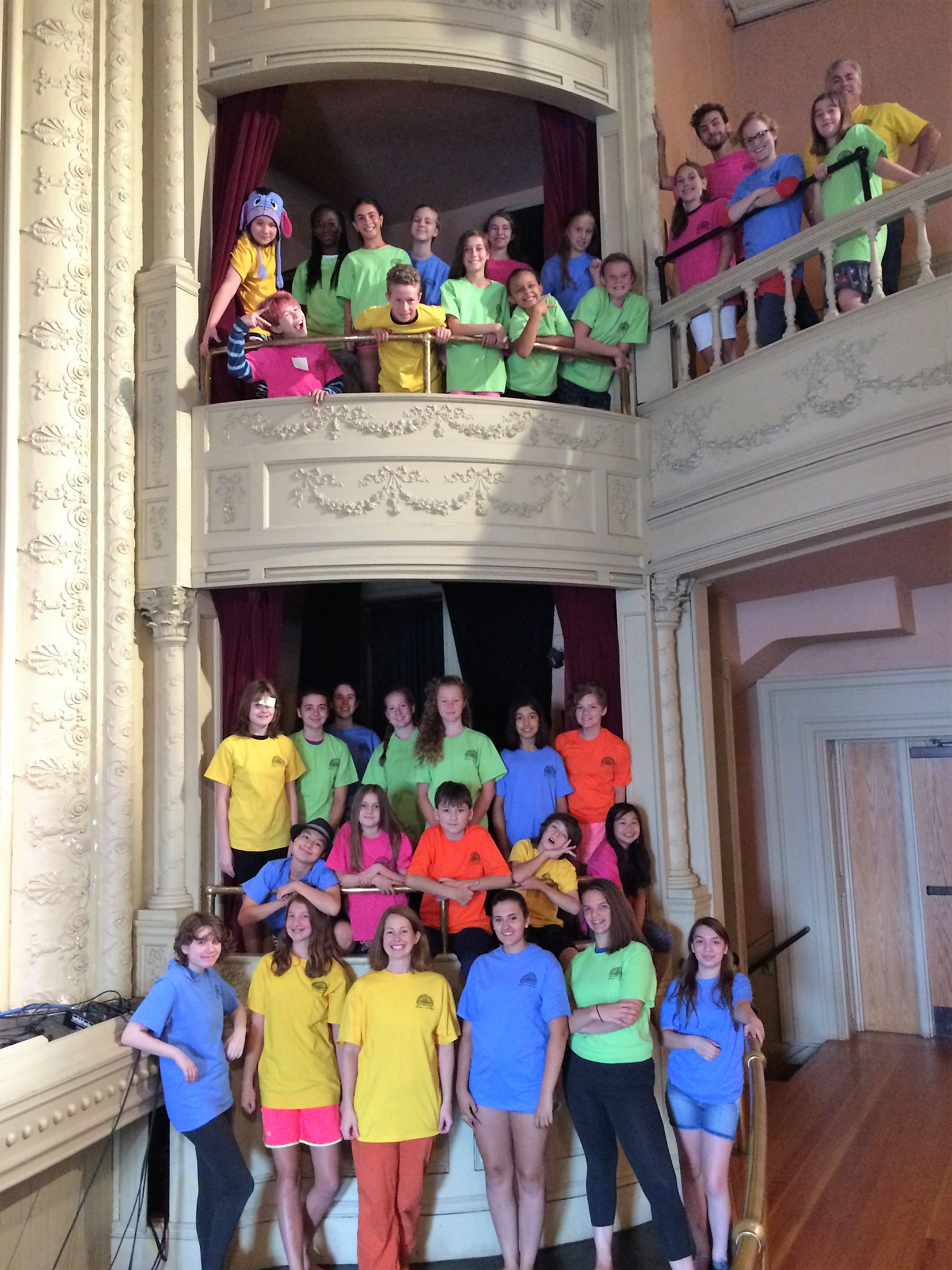 Once Upon a Time: Short Plays From Your Favorite Fairy Tales - June 27-July 1, 2022, 8:30 - 4:00
Ages: 6-11. Cost: $300
A gentle introduction to the magic of live theater, this creative drama camp focuses on bringing some of our favorite sto- ries and characters to life through the use of movement, storytelling, crafts, and games. Campers step inside the world of magic and adventure as they reimagine familiar fairy tales. A final performance will be offered on the final day of camp at 4:30.
Disney's "Aristocats KIDS" - July 11 - July 15, 2022, 8:30 - 4:00
Ages: 6-11. Cost: $300 THIS CAMP IS FULL!
Based on the beloved Disney animated film, and featuring a jazzy, upbeat score, Disney's The Aristocats KIDS is a non- stop thrill ride of feline fun, complete with unbelievable twists and turns. In the heart of Paris, a kind and eccentric millionairess wills her entire estate to Duchess, her high-society cat, and her three little kittens. Laughs and adventure ensue as the greedy, bumbling butler pulls off the ultimate catnap caper. Now it's up to the rough-and-tumble alley cat, Thomas O'Malley, and his band of swingin' jazz cats to save the day. A final performance will be offered on the final day at 4:30.
"Into the Woods, JR" Two-week Production Camp - July 25 - August 6, 2022, 8:30 - 4:00
Ages: 12-18. Cost: $600 THIS CAMP IS FULL!
Be careful what you wish for, as Stephen Sondheim's and James Lapine's cockeyed fairytale comes to life in this adaptation of their groundbreaking, Tony Award-winning musical. Here are all of your favorite characters — Cinderella, Little Red Riding Hood, Jack (and his beanstalk) — in this lyrically rich retelling of classic Brothers Grimm fables. The musical centers on a baker and his wife, who wish to have a child; Cinderella, who wishes to attend the King's festival; and Jack, who wishes his cow would give milk. Two performances will be offered at the camp's conclusion, the first on August 5 at 5:30 and the second on August 6 at 1 p.m.
Rachel Sanguinetti Hayes, Director of our first three camps, earned her bachelor's degree at the Eastman School of Music in 2015 and a master's degree at Ithaca College in 2018 with a focus in secondary general education and popular music education. She is currently pursuing a PhD in Music Education at the Eastman School of Music. Rachael is a member of the music faculty and the Dean of Middle School Students at Allendale Columbia School in Pittsford, New York. She was recently named the David M. Pychon Chair for the Arts, an award recognizing top arts educators. She also maintains an active performance career as a soprano, performing across the northeast in musical theatre and opera productions.
"Intro to Puppetry with Dan Baginski & Barbara Paulson" - August 8 - 12, 2022, 8:30 - 3:00
Ages: 6-13. Cost: $300
Each person has at least one superpower. Campers will create an original puppet character that will bring their superpower to life, and take part in writing a show where those heroic characters will stand up for those needing help!
Great for campers looking to learn the basics of puppet making and performance in a fun, supportive and creative environment. No Strings Marionette Company's team of Dan Baginski and Barbara Paulson live puppetry, and are excited to share their passion and knowledge with campers. These professional puppeteers and teaching artists will help kids feel the confidence to contribute to the artistic process and the courage to try something new. Over the course of five days, campers will create their own puppet which is theirs to keep, help create scenery, write original shows and music for the puppets, and experience the thrill of bringing the puppet to life on the stage of the beautiful Barre Opera House for their family and friends on the final day of camp.
SOME SCHOLARSHIPS ARE AVAILABLE, REVIEW REGISTRATION MATERIALS OR CALL 802-476-8188 FOR INFORMATION.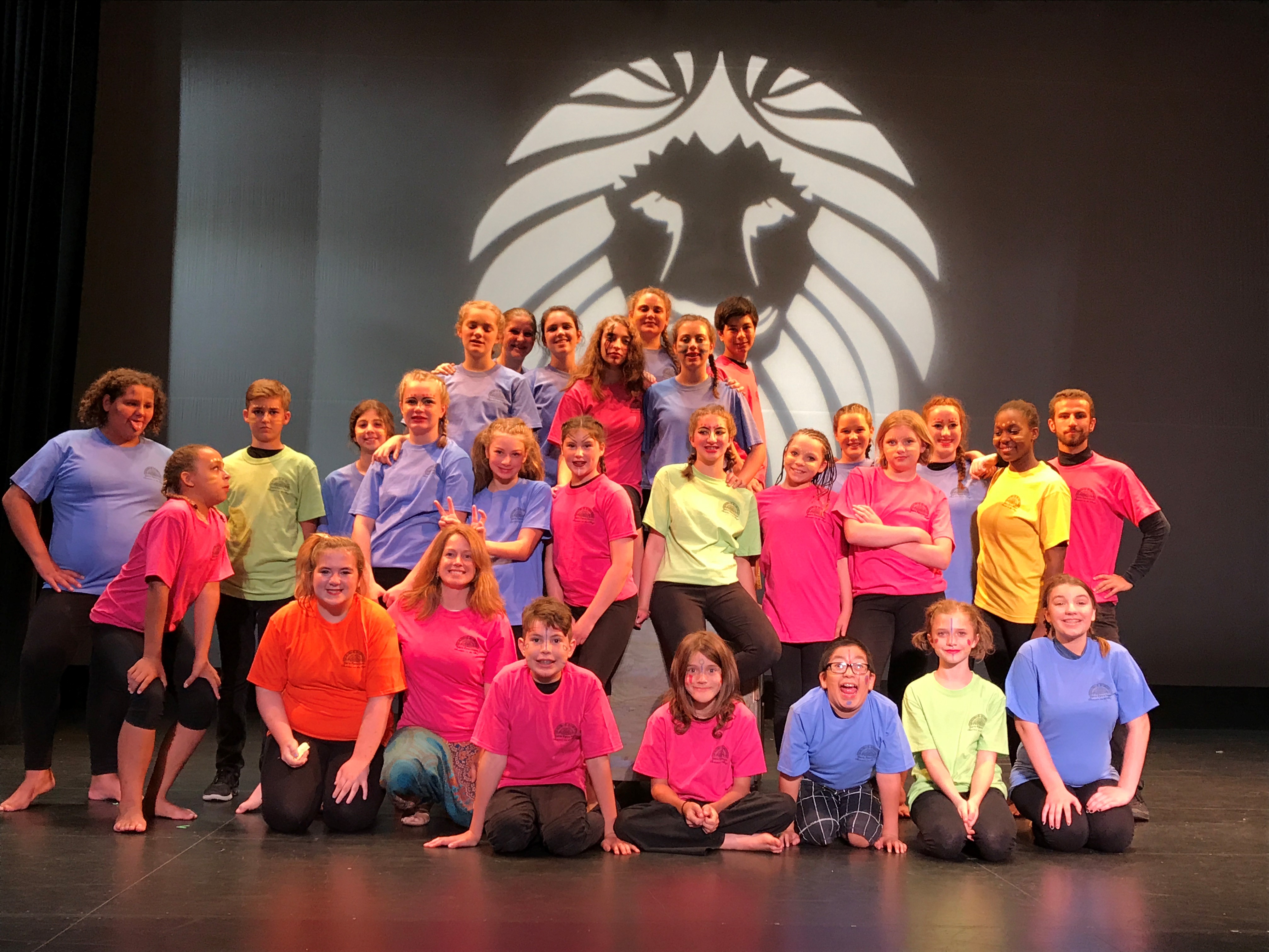 Here at The Barre Opera House, we care about the performance, but our camp motto is 'process over product.' Let's have a great theater experience!