Art Exhibit
The Barre Opera House has a volunteer-run gallery space in our lobby for local artists. This space is a wonderful opportunity for community arts organizations and individuals to showcase their work and a great way for us to have interesting rotating exhibits throughout the year. If you are interested in learning more about our lobby gallery, please contact the box office at (802) 476-8188.
Now on Display: Works by Kelley Hunter


Varda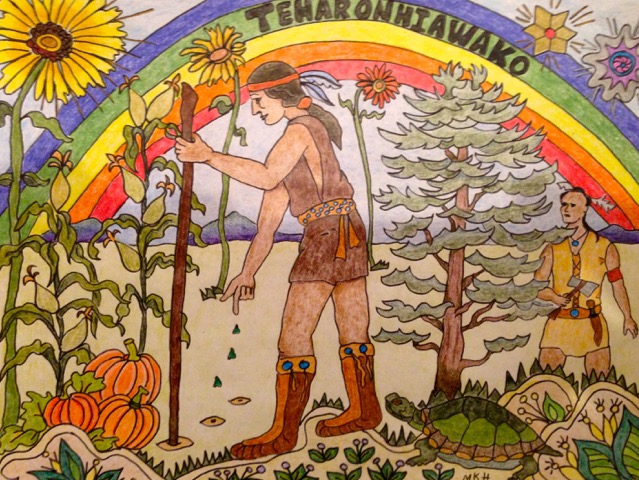 Teharonhiawako
Artist Statement
As a long-time lover of the stars, Dr. Kelley Hunter is excited about the many new planetoids in our expanding solar system. She was inspired to share this news by designing a coloring book to introduce these recent discoveries, many of which are named for indigenous creator gods from around the world. The images in this show are poster-sized drawings taken from her publication, Planetary Gods and Goddesses Coloring Book. Some are shown as colored by participants in Kelley's local presentations. The project took her into line drawing and storytelling art, beyond her usual mediums of oil and watercolor. She felt that these deities were dancing with her during the creative process! Enjoy this unusual combination of science and art, mythology and cultural education. For all ages.