Vermont Burlesque Festival 2024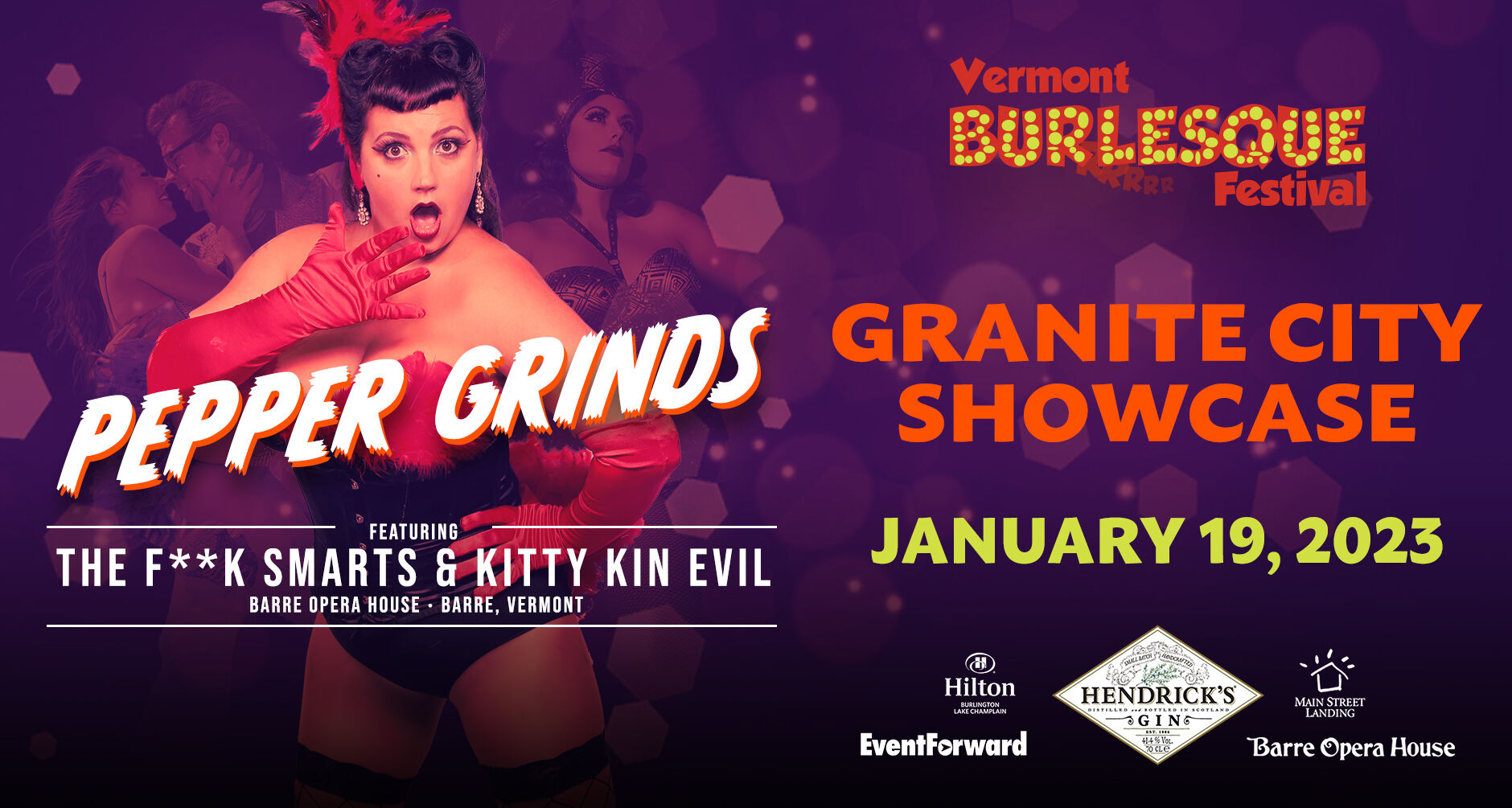 Date:
Friday Jan 19, 2024
Price:
$34-$39 Doors 6:30pm * Live music 7:15pm * Showcase 8pm
The Granite City Showcase has become one of the most attended shows of the Vermont Burlesque Festival. From doors to curtain call, this 4 hour event features, adult beverage tastings, live music, comedy, variety acts and burlesque headliners you won't want to miss.
Friday Night is FLANNEL NIGHT! Barre is a flannel kinda town ...and so, we challenge you to wear your best! Bring that flannel scarf! Put on that flannel skirt! Wear that flannel jacket! Who's got the flannel bow tie!?! The staff of the Vermont Burlesque Festival will be giving out prizes for best flannel outfits worn to the Granite City Showcase. Just show up, pose on the red (flannel) carpet and have your photo taken for a chance to win a variety of great prizes.
The festival isn't just about burlesque and the celebration of body positivity, it also raises awareness and money for several local charities including… Breast Cancer Research studied right here in Vermont, the Health & Wellness Program at the Pride Center of Vermont, the WARMTH Heating Fuel Assistance Program, and of course by contributing to the Vermont Arts Council in an effort to keep the arts alive in Vermont!
Tickets for this event are on a scaled tier schedule and raise in value as the event approaches. The earlier you buy the more you save.
This event is intended for mature audiences, may include vulgar language and adult themes, and is restricted to ages 18+. Specialty alcoholic educational tastings with Hendrick's Gin will be offered to those ticket holders who are 21+. A limited cash bar will be available during the pre-show and throughout the showcase until about 15 minutes after intermission.
There is no re-entry to this event. For Codes of Conduct and other programing information about this event, please visit: https://www.vermontburlesquefestival.com/granite-city-showcase