The Green Mountain Youth Symphony Spring Concert - CANCELLED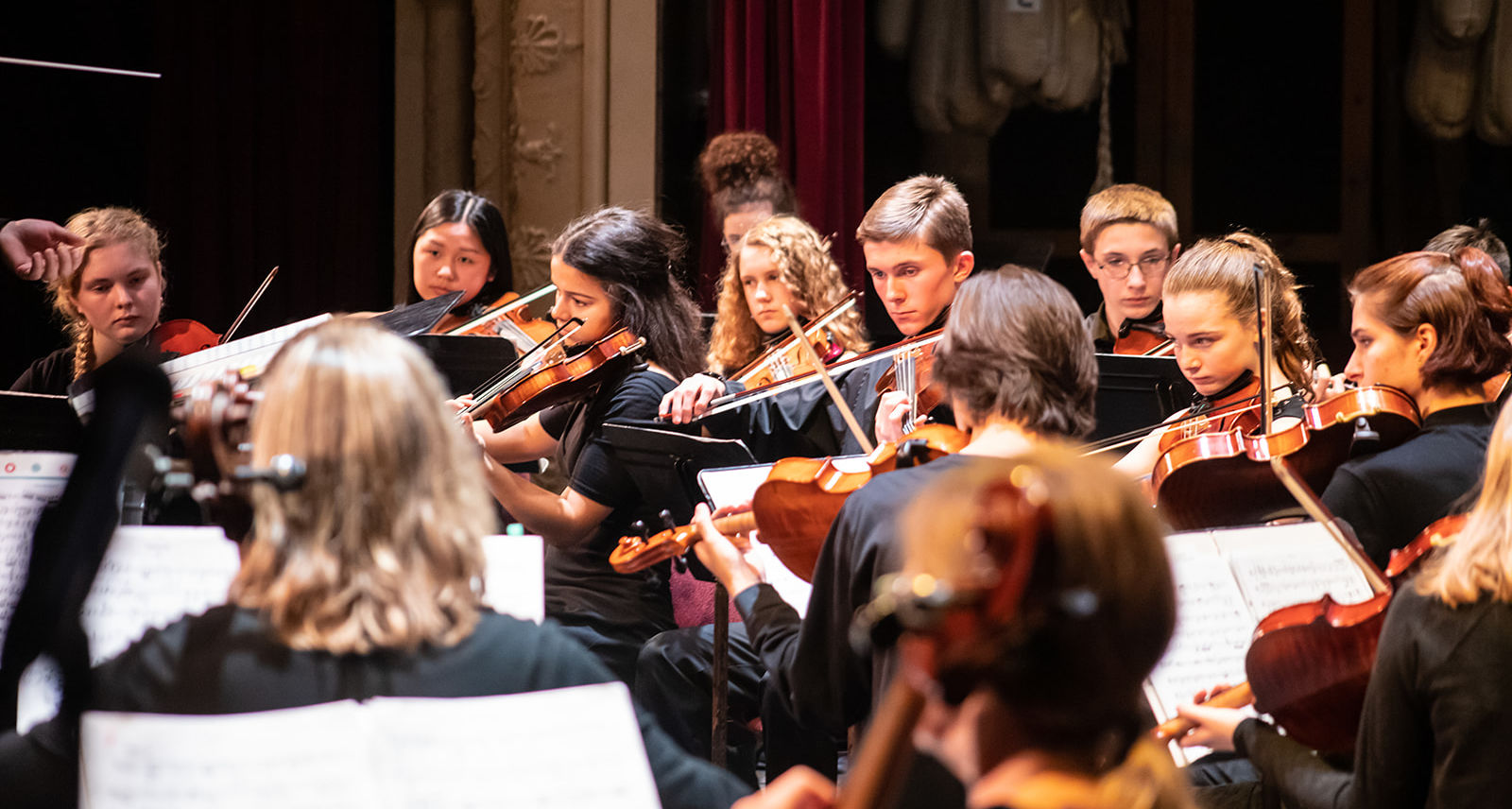 Date:
Sunday Apr 05, 2020
Price:
Suggested donation: Adults $15, Seniors $12, Students (K-12) $5, Children under 5 are free.
THIS PERFORMANCE HAS BEEN CANCELLED; WE APOLOGIZE FOR ANY INCONVENIENCE. FOR FURTHER INFORMATION GO TO https://www.gmys-vt.org.
The GMYS Spring Concert on Sunday, April 5, 2020, 2:00pm at the Barre Opera House will showcase all three orchestras.
The Repertory, Concert, and Senior Orchestras each perform their own musical offerings. The Repertory Orchestra under the baton of Paul Perley, Concert and Senior Orchestras under GMYS Artistic Director, Bob Blais.
The Repertory Orchestra includes a piece called The "Billy Tell" Overture which may sound familiar to the audience. Concert Orchestra is preparing many familiar tunes from the Italian folk and opera traditions to Bruno Mars, with a special jazz number in between.
Mr. Blais and the Senior Orchestra have prepared a program of beloved Broadway musical scores and with two more classical concerti. Our Senior Soloists for this concert are Katharina Mueller from Hartford High School playing Mozart's Violin Concerto No. 3 and Hope Petraro from Montpelier High School with Vivaldi's La Primavera (The Spring).
Tickets are available by donation at the door. Suggested donation: Adults $15, Seniors $12, Students (K-12) $5, Children under 5 are free.
This concert is sponsored by CenterPoint Financial, Inc. of East Montpelier.
GMYS was founded to provide young musicians of Central Vermont with the opportunity to play and perform orchestral music in their own community with their peers. For 19 years, GMYS has offered a rich musical experience where children can pursue their interests and talents, find a vehicle for self-expression, and learn teamwork. GMYS now serves close to 100 young musicians from 30 towns throughout Vermont and New Hampshire each year and always has room for more. Learn more about the Green Mountain Youth Symphony and our programs, like us on Facebook, or follow @GMYSVT on Instagram.