Vermont Philharmonic Winter Concert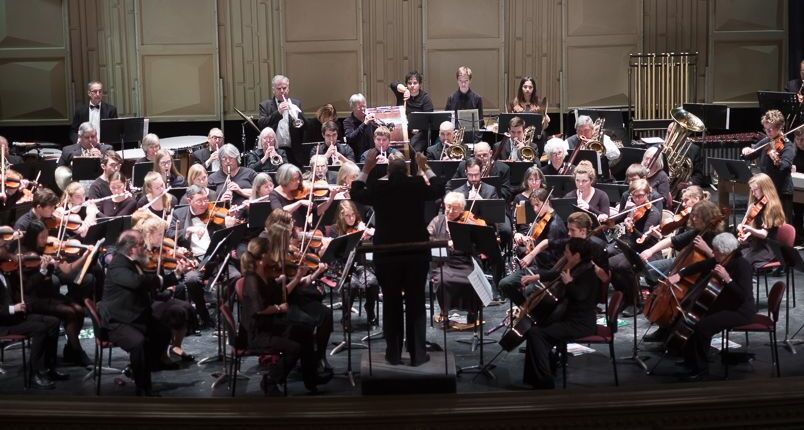 Date:
Sunday Feb 12, 2023
Price:
$20 for adults, $15 for seniors, $5 for students
The Vermont Philharmonic presents its Winter Concert "Stars of Winter" on Sunday, February 12, 2023 at 2 PM.
Lou Kosma conducts the orchestra which will perform "An Outdoor Overture" by Aaron Copeland and "Serenade for Winds, Op. 7" by Richard Strauss. The orchestra will also perform Mendelssohn's "Andante from Piano Concerto in G minor, Op.25" with soloist Laura Zhou-Hackett (Winner of the Borowicz Memorial Student Scholarship) on piano and Beethoven's "Concerto for Violin, Cello and Piano, Op. 56" with the Champlain Trio (Letitia Quante on violin, Emily Taubl on cello and Hiromi Fukuda on piano).
Tickets are $20 general admission, $15 for Seniors and $5 for Students. For more information, visit www.vermontphilharmonic.com.